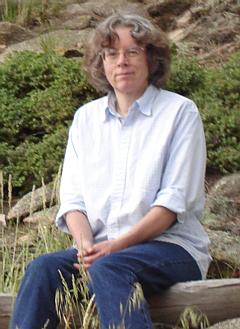 Ann Cantelow's Vanity Page
---
Greetings!
I live in Boulder, Colorado, USA. I work as an Internet Programmer and System Administrator and I love to listen to and play music.
---

Work life -
I work for an ISP doing system administration. I work on the software side of operations, on upgrades and security practices. I love the public nature of the internet business.
Interests -
I've had a lifelong fascination with music. It intoxicates me and it sustains me. I've learned to play a little piano, on and off over the years. I've taken about 3 or 4 years of voice lessons, and currently I play theremin. I sang in Denver's Opera Colorado chorus from 1995 to 1999-- that was a fascinating experience. I sang in the choruses of Aida, Die Fledermaus, Gounod's Faust, and Carmen.

I enjoy playing my Theremin. I have put a few recordings of my playing Here.

I enjoy collecting recordings of music from around the world, including music from India, Iran and the Arab World, China, as well as almost all Western music styles.

To learn Perl, I wrote an Interactive Poetry site in 1995 that still is popular for some. The system needs a rewrite, hope to do that someday.

Visit me in the Second Life interactive virtual world, where I obsessively build buildings, towers and gardens. My name there is ForestMist Skjellerup.

I'm about a 16-kyu Go player (a beginner amateur rank), and I enjoy an odd game of Mancala when I get a chance.

I am only fluent in English, but enjoy studying Russian and French.

"Religion," Family and Community -
I love my husband Tom and my stepson and daughter-in-law Christian and Olga.

I have been a Buddhist since 1974. My teacher was Chogyam Trungpa, Rinpoche, who has passed on now. I still do a mostly daily meditation practice and go to occasional programs.
---
Thanks for your interest!
I can be reached at cantelow@csd.net. -Ann
---
Top